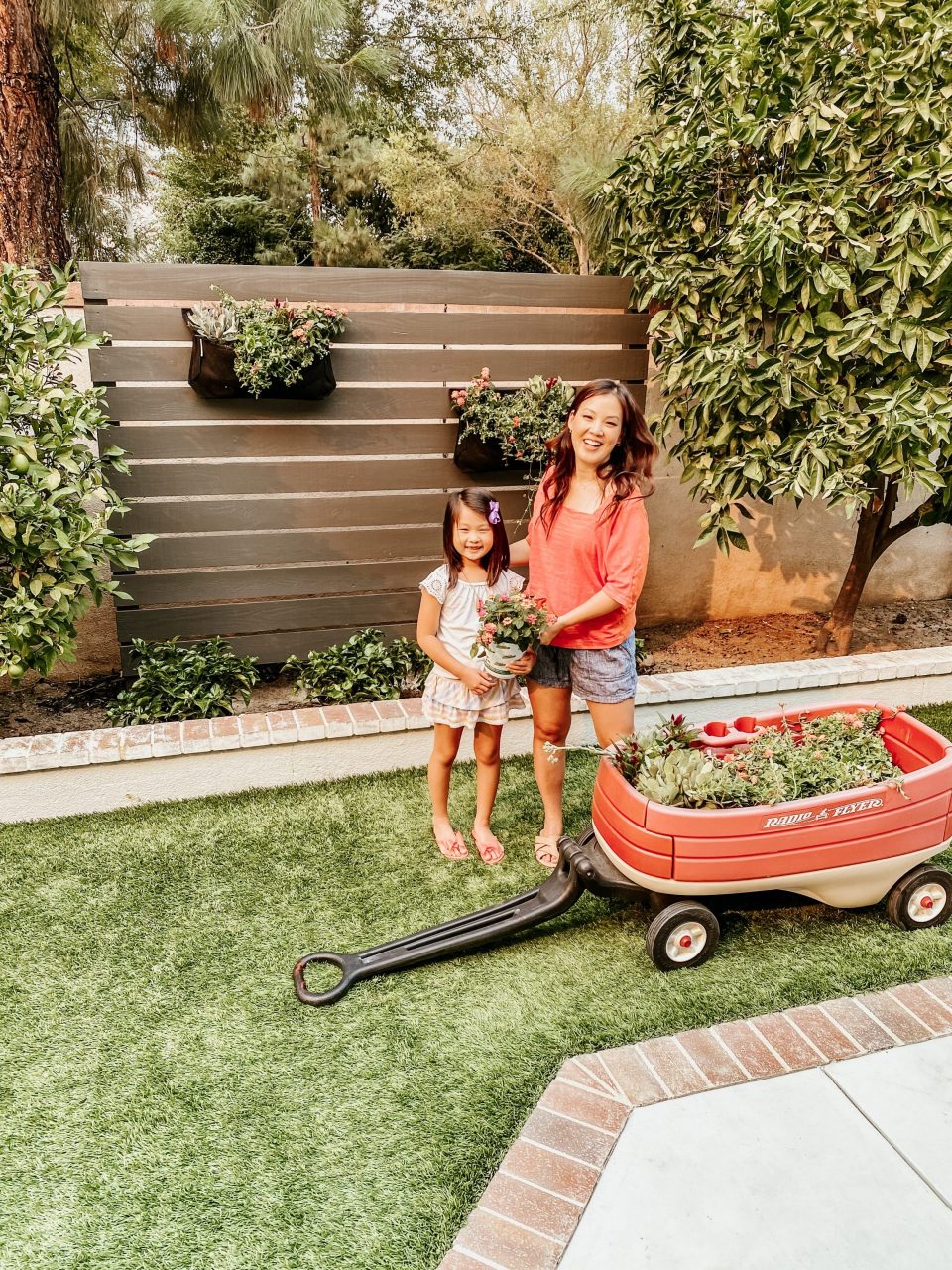 This post is sponsored by Sherwin-Williams®
Every home has a season, and sometimes, homes move with us through the seasons of our lives. I think we all look back fondly on a favorite childhood home—or even the home we lived in when our children were small! There is a special kind of joy stored in the places where we cultivate our best memories.
Our backyard has certainly grown with our family as we've lived the last ten years in this house. In Year One, Natalie wasn't even born yet, and our teen was a toddler! A decade is a lot to ask of a house, and we're always trying to keep things fresh so the house always feels uniquely our own—and solves the problems we're having as we experience them!
Once upon a time, this backyard was filled with Little Tykes toys, complete with a picnic table and slide! What a season that was. Of course, Little Tykes has a pretty narrow audience, and I'm pretty sure it doesn't include 14-year-olds. As our home enters a new season alongside our family, my new vision is of an outdoor sanctuary, where we can relax and find the same kind of connections that we did when "hangouts" were called "playdates."
Upgrading Our Outdoor Sanctuary
Last year (which feels more like 400 years ago, honestly) Travis & I built our DIY Mid Century Modern Fence alongside a complete Backyard Makeover. We love getting the most out of our backyard, and through the ups and downs of COVID-19 this outdoor space has really been an outdoor sanctuary.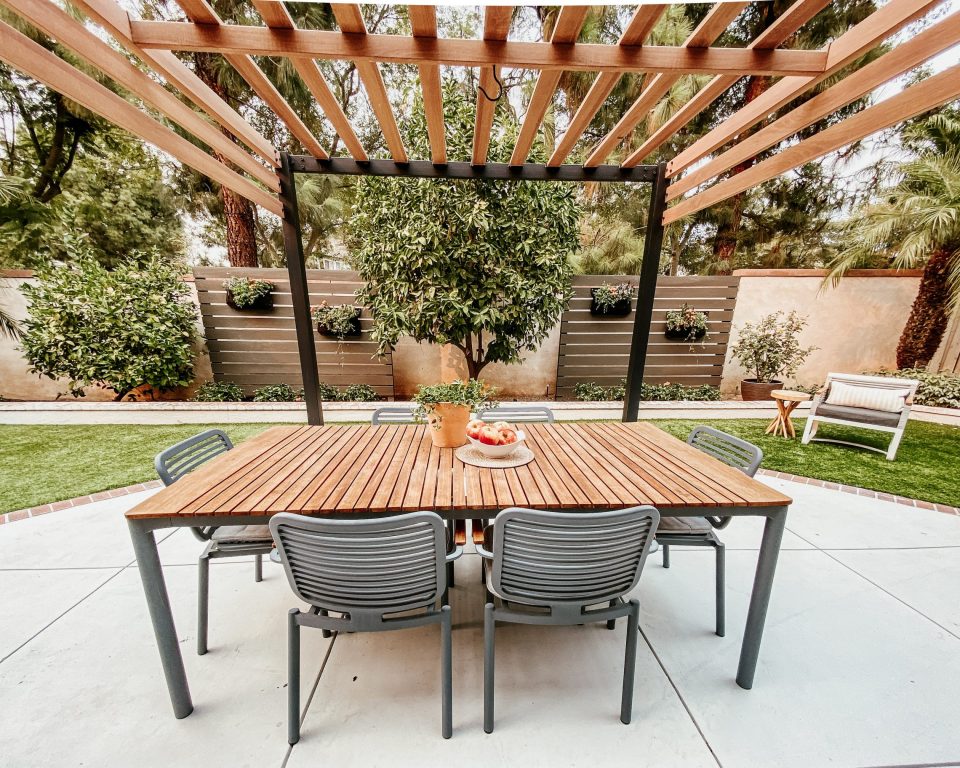 We were even able to host a socially-distanced birthday party for my now 12 year old, Emily! This meant an outdoor movie with individually-packaged sweet snacks, and lots of available hand sanitizer. Such a celebration wouldn't have been possible during the Covid Era without a backyard, so we're extra grateful to have redone this relaxing space last year!
Naturally, we've been pouring love into our patio during quarantine, too. In June, we added two planter boxes in order to transform the side yard into a sustainable garden with a sweet little seating area. We even strung it in bistro lights for a dreamy dusk hideaway.

The Summer's DIY madness takes me back to our first big backyard project—did you know that when we took on the fence, I had actually wanted to build those planters? Yep! The Mid Century Modern Fence was a total DIY compromise between Mrs. Big Ideas & Mr. Meticulous. 😂
Ultimately, it was a smart move, since Travis & I have been improving our carpentry skills steadily since then. Those boxes were definitely a challenge!
Back in 2019, I was originally a little on the fence (tee hee) about adding a second structure, since our backyard is already surrounded by a stucco wall. But over 2 summers later, I have been so pleased with the extra dimension and style the new fence brings to our outdoor living area. Now, I want to up the ante and add some color to the mix!
And the Color of the Year Is…
If you can remember, I was originally going to paint our Mid Century Modern Fence a grey tone from Sherwin-Williams to match our cement pad. Of course, I put it to an Instagram poll, and everyone voted against me to leave the wood grain in its natural state. So, we went with a clear stain instead. But I'm finally going for it! I think my initial instincts were right, and paint will be the perfect choice.

Don't get me wrong, I love the raw wood look—and we have a lot of it in the garden, now! I think raw materials can be invigorating to a space, and create a lively, organic brightness indoors! However, I think it's making the yard feel a little unfinished in the main lounge area. My goal is to up-level this space so it has more of a luxe, welcoming shine to it.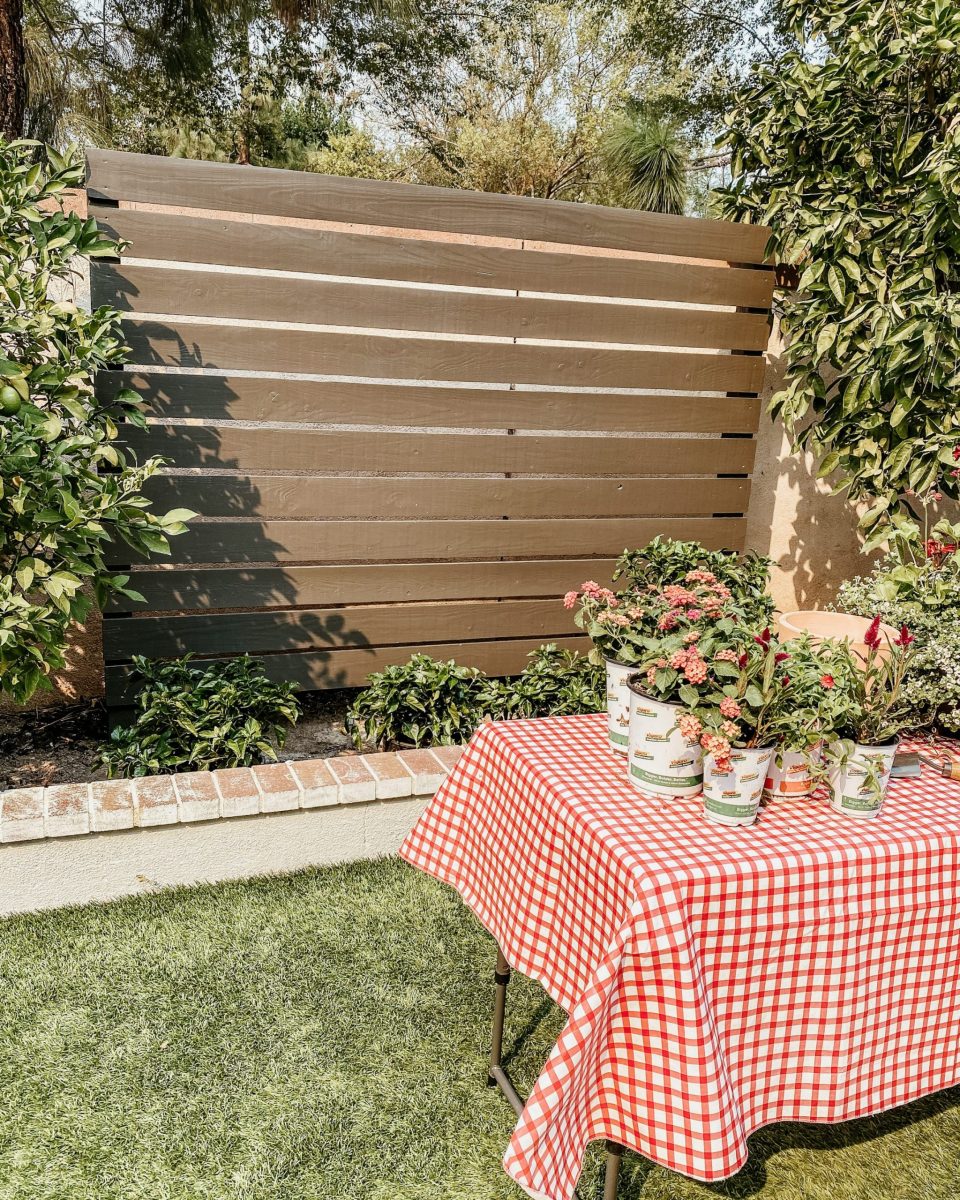 As always, design decisions come down to WHY! In this case, I want to give this outdoor space a little more depth. More dimension will help create a cozy retreat that feels high-polish. Plus, I want us to feel invited to continue using our backyard throughout the year. A deeper color will totally warm up the patio for Fall!
With this in mind, the paint color we've selected is even better than the first color I had picked out!
This time, we're upgrading from gray and going with the Sherwin Williams 2021 Color of the Year: Urbane Bronze SW 7048. It's a rich, grounding brown with grey undertones that lends sophistication to any space. It certainly provided us with the polished product I've been looking for! I feel like the outdoor sanctuary I've been waiting for has finally arrived.

I used Sherwin-Williams Emerald Exterior paint in a satin finish. It's self-priming and has a really smooth finish. The formula is also resistant to color fade, blistering and peeling, so we know it will last and look great for a long time.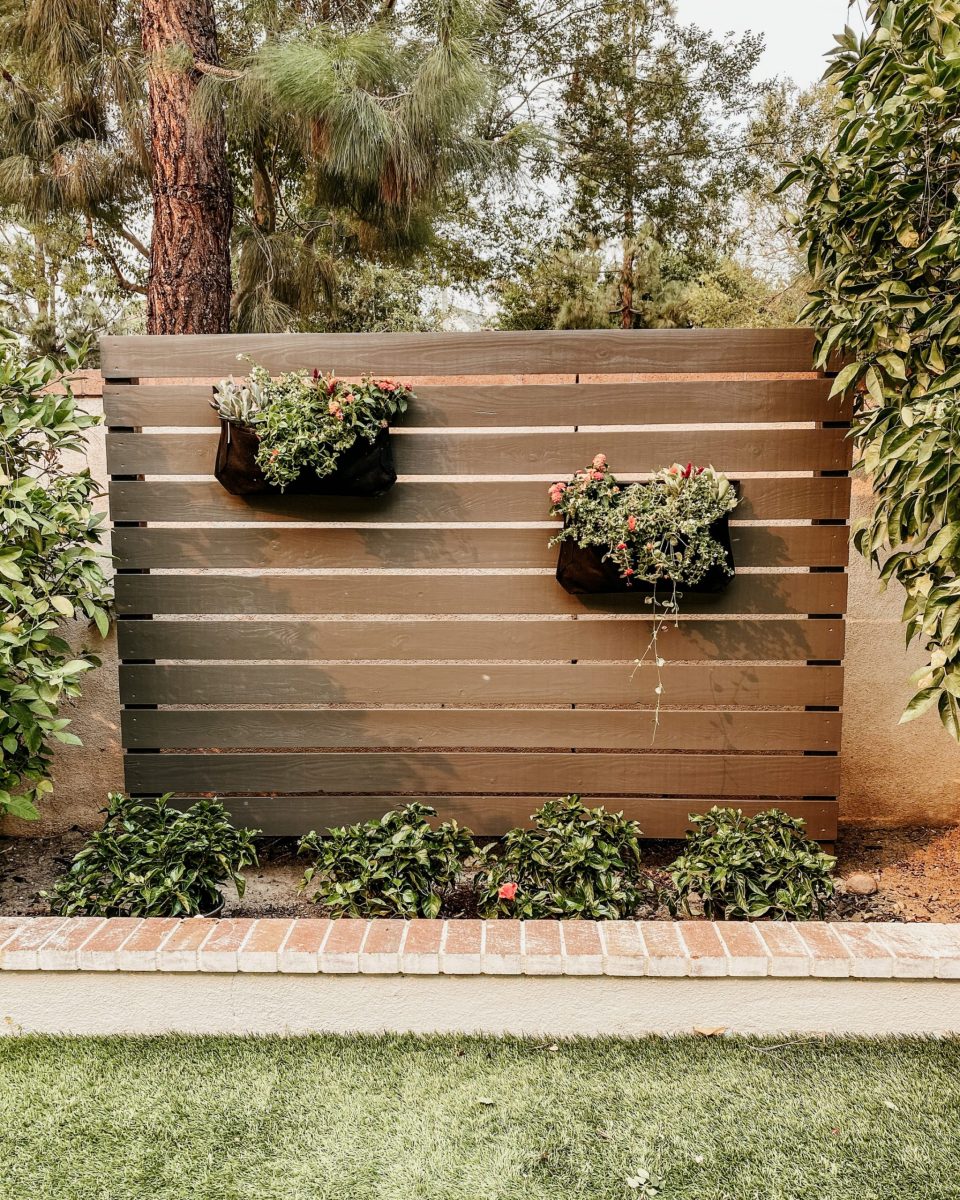 Our New Outer Sanctum
I think the result is a calmer, cozier space. It is so important to be able to find this kind of soft, organic touch to transition a space into a new season—be it a season of a year, or a new season for your home. For us, this ushers in a sense of much-needed tranquility! Like the work is finished, and we can take a deep breath.
I hope you find ways to introduce this feeling (and this color!) into the spaces where you could use a little sanctuary, too.
Xo,
Anita